The use of hot-melt adhesive film can make the soles have better firmness, strong water resistance and strong aging resistance, because the hot-melt adhesive film is a kind of adhesive that can be used for continuous operation by melting and heating. It is made by direct melt processing of polymer. Hot melt adhesive is a kind of industrial adhesive. Most of its raw materials are resin, synthetic resin, oil, etc. These things are not harmful to the human body.
❖ Hot melt adhesive film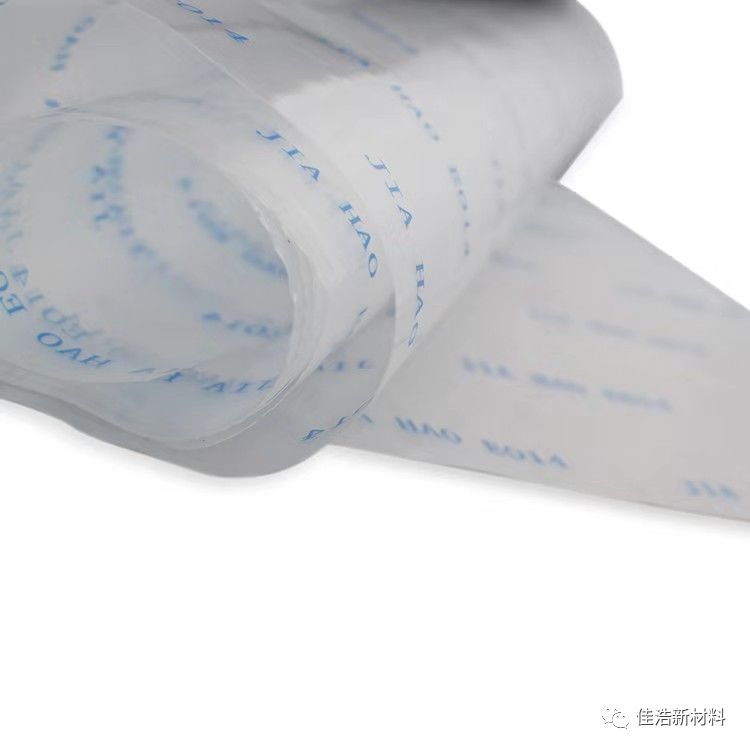 The use of traditional glue to fit the soles has the following disadvantages:
1. It is easy to overflow glue when brushing;

2.Many people are needed, and the process is also complicated;

3. The smell is unpleasant and damages human health.
Compared with traditional glue, hot melt adhesive has the following advantages:
1. Laminating process does not produce overflow glue, which makes the sole more beautiful;

2. The firmness is very good, the water resistance is strong, and the aging resistance is strong;

3. The bonding fastness is stronger, which has obvious advantages compared with traditional glue;

4. Mildew resistance, light transmission, environmental protection, non-toxic and odorless;

5. Improve efficiency, easy operation, labor saving, process saving, cost saving;

6. The fitting site is clean and tidy without pollution, which is conducive to safe production.
热熔胶膜使用视频Hot melt adhesive film use video
Application material of hot melt adhesive film
1. Apply to insoles of various materials, including EVA slices, PU slices, high-wafers, etc.

2. It is applied to the upper and fit inside the shoe.

3. It is applied to fashion shoes, leather shoes, various leather materials on shoes, and the fit between the fabrics, and the shaping effect is good.

4. Used in raw rubber, cooked rubber, EVA small foam, PU foam have very strong bonding properties.
About Jiahao New Materials
本公司专注于各类热熔胶膜的研究与生产,提升各类材料复合的功能性和环保性。产品品质稳定,价格适中。能开发满足独特生产工艺要求的热熔胶膜及相关复合材料。
联系我们
Company: Dongguan Jiahao New Material Co., Ltd.

Website: http://www.dgjhxcl.com

Mobile phone: 15377752559

Phone: 86—0769—22806656

Address: Room 203, Building 2, No. 10 Dongbo Industrial Road, Zhongtang Town, Dongguan City